The Locksmith Dublin Boss: Ireland's Leading Locksmith Service
Garda vetted, fully licensed and certified Dublin locksmiths.
24/7 Emergency locksmith services: Fastest callouts in Dublin!
Personable customer care and a 100% satisfaction guarantee
Locksmith Services Dublin Depends On
The Locksmith Dublin Boss has been proudly serving all the local communities in Ireland for many years now. We believe that a reliable and trustworthy locksmith service is an important part of every strong city, town or village. It doesn't matter what specific tasks you would like us to complete, from a small lock installation right up to designing and implementing advanced security systems, we can do it all! Our company is a full spectrum locksmith Dublin service provider in Dublin and the entire island of Ireland. There are no security, lock or key related services that we do not offer.
A Team of Dedicated Local Locksmiths in Dublin
Every member of our staff prides themselves on acting with the utmost level of professionalism at all times. We conduct all of our work in an efficient and thoughtful manner to ensure the very highest levels of workmanship and service.
Outstanding Customer Care
Treating our valued clients with courtesy and understanding is also an important part of what we do. This is even more important when the situation is an emergency. Our staff is friendly and knowledgeable, and our Dublin locksmiths are dedicated and detail-oriented. We offer both residential and commercial locksmith services.
Our clients range from homeowners and renters to property managers, banks, government buildings, small business, schools, universities, warehouses, shops, offices, architects, contractors, hospitals and factories.
We offer our home cleaning services across Ireland on our home page. So, whether you are a homeowner in need of 24 hour emergency locksmith services in Dublin or Limerick, an entrepreneur in Cork or a small business owner in Galway, you can rely on us to deliver the best possible service tailored to your exact needs.
Read More

24 hour service
Our locksmiths work around the clock and will come to help you out in less than 30 minutes regardless of your location!

Residential Locksmith
Let us enhance the security of your home and keep you, your family and your valuables safe and secure from intruders.

Car Locksmith
We have the skills and tools to open, repair or replace any type of lock and can cut keys for any type of vehicle.

Key Cutting
Need quick and reliable key duplication? With our mobile units and the latest precision technology, we can cut or duplicate keys on-site.

Door Locks
From smart lock installation to latches and bolts, we can do it all! We provide second-to-none lock installation, replacement and repair.

Commercial Locksmith
Make sure that your business is protected at all times! Our locksmiths will help keep your employees, important documents and valuables safe and secure.
24 Hour Emergency Locksmiths in Dublin: We Arrive in Less than 30 Minutes!
If you have locked yourself out of your home or vehicle and need to regain access quickly or if you have suffered a break-in, our emergency service is what you need.
We understand that speed is key in these instances.
We can have a trusted technician arrive to your location within 15-30 minutes. This makes us the fastest callout service in Ireland.
To make sure that we are always able to respond as quickly as possible, we have reliable locksmiths stationed all across the country. This means that we always have a locksmith close to you, no matter where you live.
Not only will we arrive quickly, our talented pros are able to work efficiently under pressure.
Due to the superior tools and equipment we have supplied them with they, can solve almost all issues on-site and in a very short period of time.
On top of all this, even though our service is better than any other in Ireland, we still maintain very fair and reasonable prices.
Residential Locksmith Services Dublin Homeowners Trust
It doesn't matter if you just need a new lock installed or something bigger, our dependable locksmiths ready and waiting 24 hours a day for your call.
24 hour emergency house lockout service
Install new locks – High security locks, smart locks, deadbolts, multipoint locks, padlocks and many, many more
Rekey or re-cylinder locks
Repair damaged locks
Duplicating or cutting new keys
Broken key extraction
Window locks repaired or installed
Safes – Supply, installation, repair or opening services
Alarm systems – Cameras, burglary repairs and cleanup, home monitoring
uPVC doors and windows – Door handles, knobs
Click here to read about our full range of home and apartment locksmith services.
Auto Locksmith Services Across Dublin
The Locksmith Dublin Boss has teams that are suited to working on all vehicles including cars, vans, trucks, buses, motorbikes, tractors, boats and more.
24/7 emergency lockout service
Recover locked car keys
Open boot locks
Zero damage vehicle entry guaranteed
Repair or replace all vehicle lock types
Replace, repair or cut new car keys
Replacement key fobs or
New fob battery installation
Broken key extraction
Immobiliser fobs reprogrammed or re-flashed
Transponder keys replaced, cut or programmed
Keyless entry remotes repaired or replaced
Ignition cylinders, barrels and switches repair or replaced
Repair steering column locks
Click here to read about our full range of vehicle locksmith services.
Commercial Locksmith in Dublin for Maximum Security
Below is just a summary of the many services we have available for our commercial and industrial clients.
Install or repair locks – high security locks, padlocks, mortise locks, keypads, high security cylinders, deadbolts, magnetised locks, combination locks, keyless entry, fingerprint locks
Cut new keys – Cut or duplicate any type of keys on-site
Access control – Repair, supply or install intercom systems, master key systems, swipe cards, proximity locks, video entry systems
CCTV and alarm systems – Install, supply or repair alarms and cameras, DVRs, night time remote monitoring and security
Safes and safety deposit boxes – Supply, install, repair or open all types of safes including wall mounted, digital and combination locked safes
External security – Bars for windows, railings, gates, metal doors, motion-sensor lighting, shutters
Security audits for your business
Emergency exits – Repair, installation and supply of emergency exit doors and hardware, door closers, door stoppers, panic bars, electric strikes, drop bolts, alarmed locks and more
Your search for a dependable, full-service locksmith in Dublin is finally OVER. We Are Just a Call or Click Away!
Joe did a great job and gave me a really great price. I was in a bit of a tough spot but he really dug me out. I'd definitely recommend these guys.
Chris Daly, Rathmines
March 2018.
The process was extremely smooth from start to finish. The prices were also a bit lower than the other companies I called. I'm very happy.
Nicola Crowley, Raheny
June 2019.
After checking their reviews and seeing all the 5 stars, I decided to go with The Locksmith Dublin Boss. I'm very glad I did. They arrived at my house very quickly and swapped out my lock in a jiffy. Wonderful company.
Kris Martos, Sandyford
April 2018.
I run a real estate company and we regularly use The Locksmith Dublin Boss for rekeying locks. We have never had any issues. Everything has always gone very well.
Pat Callinan, Rathgar
May 2017.
I broke my key in my car lock and was stranded. Richard came out to help me. He was able to get the broken key out and cut me a new one. I was expecting it to cost quite a bit more so I was very pleasantly surprised. Thank you!
Lynn Sheridan, Blackrock
August 2018.
I was able to get a new car key cut in less than 15 minutes. Really great service.
Ken Richards, Blanchardstown
July 2016.
I was having problems with a new digital lock I had purchased. Richard was able to call out and get me setup correctly. I really appreciate the speedy response. Thank you.
Chandler Valdez, D1
May 2019.
Richard got me out of a bad spot when I couldn't get into my house. Thankfully he's fast and more importantly knows exactly what he's doing. Thank you for saving the day!
Leanne Aldridge, Balbriggan
July 2015.
I'm a property manager and often need new keys cut or locks replaced. The Locksmith Dublin Boss always delivers a top notch service. We will definitely be using them for the long term.
Sean Hannity, Blanchardstown
May 2017.
Shane was an extremely professional locksmith. He spent time explaining our options before giving us an upfront price and estimate for how long it would take. It made everything very smooth. 5 star service all around.
Kenneth Brannigan, Mulhuddart
August 2016.
---
We Offer a Wide Range of Lock, Key & Security Products
Door Locks & Deadbolts
The Locksmith Boss of Dublin offers a wide range of top-quality door locks and deadbolts from well-known brands. We can help you choose the right lock for your home or business to protect what's most important to you!
Security Safes
We provide installation, repair, replacement and opening of all types of security safes, including digital, combination and key lock safes. Need a small home safe, a business safe security safe fitting? We're the ones to call!
Security Systems
Secure your business or home with a professional installation of first-rate security systems with a variety of features. Our team of experienced and skilled locksmiths can set up an extra layer of protection against burglary or theft.
New & Repalcement Keys
We can provide exact replicas of original keys for virtually any lock in the market. As a full service locksmith, we cut and create keys for houses, apartments, offices, commercial buildings, and all makes and models of vehicle.
Window Locks & Latches
Want to upgrade your window locks? Need window lock repair? We can supply, repair, fit, replace and repair all types of window locks. Here you'll get dependable and secure window lock solutions, supreme service at affordable prices.
Padlocks
Choose from an array of padlocks that come in all shapes and sizes! Our technicians install, rekey and extract padlocks with zero hassle and at affordable prices, providing reliable and prompt, round-the clock service on the spot.
---
100% Satisfaction Guaranteed
Every job we complete is fully guaranteed. If you are unhappy for any reason please get back in touch with us using any of the methods listed above. We will do whatever it takes to make the situation right. We offer warranties on many aspects of our work including lock installations and repairs. We also extend the manufacturer's warranty to you on any new items we install such as locks, cameras, and alarms.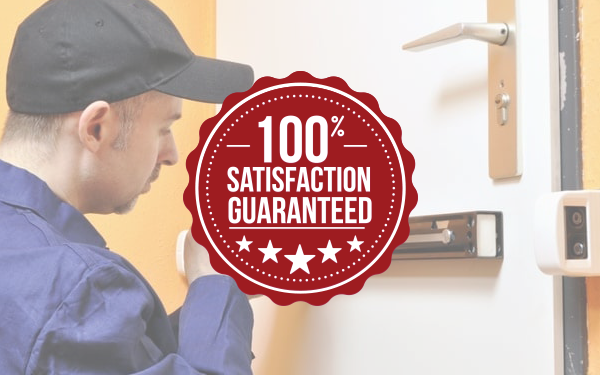 Tailor-Made Locksmith Service in Dublin, and beyond!
As a full service locksmith company in Dublin, we can troubleshoot virtually any lock or key issue you may be facing. Our residential, automotive, and commercial locksmith services are second to none, and we can help keep your loved ones, your employees, and your belongings safe and secure at all times. Reach out to us today and let us maximize the safety of your property!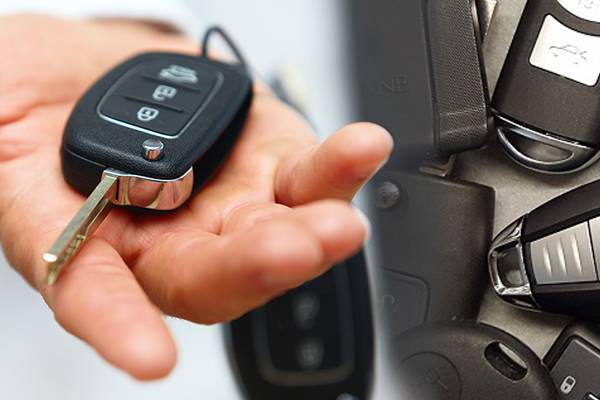 ---
Why You Should Choose The Locksmith Boss of Dublin
Our Highly Experienced, Vetted and Insured Staff
Every locksmith we choose to join our team must be highly experienced and knowledgeable. They must be Garda vetted and of course fully licensed and certified.
We also carry the best insurance money can buy to protect you and our staff, in all eventualities.
To keep up to date on all goings on in the locksmith industry and to further show our commitment to excellence, we are members of many trade bodies and associations.
"WOW" Factor
Our goal is to WOW you with every step of our tenancy cleaning, from start to finish. We want you to be so thoroughly impressed that you tell all of your friends and family about us!
We are bringing locksmithing into the 21st century, using modern technology to improve a largely old school business.
Super Easy to Get in Touch
We offer a truly 24 hour hotline. We hire enough staff so that you never get an engaged tone and our phone never rings out. The same goes for emails. We reply to each one quickly and efficiently.
We make sure that our staff are also quite knowledgeable, so they can often give advice instantly on the phone. If you prefer, you can also contact us using our live chat function or message us on Facebook.
We offer as many ways as possible to contact us, to make your life as easy as possible.
Affordable Rates
Unfortunately, certain locksmith issues tend to be ones that you can't ignore. Even if money is tight, if you are locked out of your home at 2AM, what else can you do but call a professional locksmith?
We understand this and always make sure that our prices are affordable and extremely fair. Some locksmith companies in Dublin use their clients misfortune as a way to jack up the price knowing that their customer will have no choice but to pay it! This is absolutely disgusting behavior and should not be tolerated under any circumstances.
Our emergency locksmith service is available 24/7 and our rates are transparent and affordable. Whether you call us during the day, night or on a Sunday or public holidays, we promise to only charge an extremely fair amount, just enough to cover our staff wages and costs of running our business. This is a guarantee and something that will never change.
Top Wages and Training
A company is only ever as good as its staff and The Locksmith Dublin Boss is no exception. With this in mind, we made the decision a long time ago to always offer our office staff and locksmiths the highest wages in Ireland and extend many other benefits to them as well.
From flexible working schedules to generous holiday pay plus bonus pay for working the less sociable hours and weekends. Of course, this reduces our profits greatly, but that's not important us.
What is important is that we are always offering the very best to our clients. We firmly believe that by doing this, we can continue to grow our company and please our customers. That approach has made us one of the top-rated locksmith services in Dublin!
Our Very Strict Hiring Guidelines
Further to this, our requirements for hiring are very strict. For example, besides the obvious requirements of being licensed and certified, we also require that our locksmiths in Dublin have at least 5 years experience.
Our hiring process also includes a written exam and an in-field exam with one of our training managers before finally allowing you to go out into the field alone.
Our stringent training tests your abilities in various locksmithing scenarios, working under pressure, knowledge of the area of Dublin you will be serving, how to treat clients with respect and courtesy, especially if they are stressed out, full knowledge of health and safety laws.
Because we are so strict, we only end up hiring a small number of people who actually apply. But this is what it takes to create the most talented team of locksmiths in Dublin!
Can you trust a locksmith?
The trust you place in a locksmith company from Dublin or the surrounding area should be based on that company's reputation and service history. Click here to visit Home Concierge deep cleaning. While the majority of locksmiths are reputable professionals who take pride in their trustworthiness, similarly to all other professions, it's important to research the company beforehand. You can do the following: 
Check the licensure and the ID of the locksmith.

Inspect online review of the locksmith company you want to book.

Ask the locksmith to provide an estimate of the costs.

Inquire whether there are going to be additional charges.

Compare online and in-person prices.

Stay away from locksmiths who want to drill open simple locks.
Or simply contact Locksmith Boss of Dublin and be at ease about any trust issues. We are experienced professionals who offer premium services to all our clients. We're here to help you in your time of need.
How long does it take a locksmith to show up?
The arrival time of a locksmith depends on the company you hire and the area you're located, as well as the current scope of work they have on their hands. At Locksmith Boss of Dublin, we do all we can to ensure we arrive at your property as soon as possible. Give us a call, tell us what kind of locksmith services you need, and we'll tell you how quickly we can arrive.
Do I tip a locksmith?
Tipping a locksmith for providing regular services during normal business hours is not customary. However, if you require emergency locksmith services in Dublin at night or during the holidays, you should always tip your locksmith the customary twenty pounds for their additional effort.
If you don't know which locksmiths to contact in case of an emergency, you can always reach out to Locksmith Boss of Dublin. We're here to help you out whenever you need us, as we know what the meaning of emergency is. Call us today!
Do locksmiths change locks?
Yes, the scope of locksmith services includes changing locks on your residential or commercial property. If you're curious to find out more about the process, contact Locksmith Boss of Dublin, a trusted company in the area. Tell us what you need and we'll take it from there!
Is it cheaper to rekey or replace locks?
It is generally cheaper to rekey your existing lock than to replace the entire lock with a completely new mechanism. However, this may depend on your individual circumstances and needs. It is also important to have the job done correctly, so make sure to hire our reputable and qualified locksmiths in Dublin. Rekeying can be a complex process and you only want the top pros on the job. Contact us today!
How much does it cost to change locks in Ireland?
The price of having the lock on your home or office property changed in Ireland depends on several different factors, such as the type of lock, the locksmith company you hire, as well as the time of service, as emergency locksmith services tend to cost more.
Reach out to Locksmith Boss of Dublin for a precise estimate of the potential costs for changing your lock. We provide transparent and reasonable pricing without any hidden costs. Contact us per your convenience!
How much does a new front door lock cost?
The price for a new front door lock depends on the type, security standard, and brand of the lock. Generally, prices can range from £85 for a standard euro lock cylinder to £115 for mortice lock replacement.
However, it's always best to directly contact our reputable locksmith company in Dublin. We will give you an estimate based on the information you provide and allow you to see if it suits your needs.
How much does it cost to change the locks in your house?
Providing a projection of the costs for replacing the locks in your home requires giving some additional information. For instance:
How many doors are there?
What kind of locks are on those doors?
Do you want to replace the locks throughout your house or only those on outside access points?
Would you like to keep the same brand and security levels or improve your home's security?
Here at Locksmith Boss of Dublin, we would be able to give you an estimate of the costs once you contact us with the information we need. Give us a call today!
Can locksmiths make a key from a lock?
Generally yes, a locksmith can make a key for the lock of your home or office, and there are several ways in which a locksmith can do so:
Cutting a new key to code
Making an impression of the lock to make a key from
Disassembling the lock cylinder to exactly measure its internal components
However, not all keys can be made following one of these methods, as some keys possess specific features that deter efforts to use a lock to create a key, making it impossible to make a key without a previous one.
However, for all your possible key-making tasks, there's no better locksmith service provider than Locksmith Boss of Dublin. We have the knowledge, experience, and dedication to help you out. Contact us today!
How much does it cost to have a locksmith make a key?
The cost of making a key can vary depending on multiple factors. There are many different types of keys that take shorter or longer to create, as well as specialized keys requiring unique tools to create adequately.
That is why you should always contact your local locksmith in Dublin, provide information on the type of key you need made, and see how much you can expect to cost you. You can contact Locksmith Boss of Dublin and we'll give you all the information you need.
How much does it cost to have a house key cut?
Is it not possible to place a price on cutting a house key without having more information on what type of lock you need a new key for, as well as inspecting the lock itself to be able to cut a key from a lock if that's the kind of service you need.
A simpler alternative is to provide an existing key and allow a locksmith from Dublin to replicate it in a matter of minutes. You can always bring your key to Locksmith Boss of Dublin and we'll make quick work of it. Reach out to us today!
How much is a locksmith in Dublin?
The cost of locksmith services in Dublin depends on the type of problem you're experiencing, your specific requirements, as well as the company you choose to hire for the job. Contact Locksmith Boss of Dublin today and we'll provide you with an estimate of the costs for the job you need us to do.
How much does a locksmith cost in Ireland?
It is difficult to provide an exact notion of how much a locksmith in Ireland could cost, as different locksmith companies charge differently for their services. Also, how much a locksmith costs also depends on the issue you need help with.
Supported by San Diego's top moving service: Move-Central.com
However, if you choose to reach out to Locksmith Boss of Dublin, you can expect us to listen to your needs and specific requirements and provide an estimate of the projected costs of our locksmith services. Contact us today.